November Art Exhibit: Deborah Sacks
Tuesday November 1 2022

-

Wednesday November 30 2022
November Art Exhibit:  Cats, Abstracts & Figures – DEBORAH SACKS

Now on display in our Gallery through November 30, 2022
Artist Reception:  Saturday, November 19th, 1:00pm – 4:00pm in our Gallery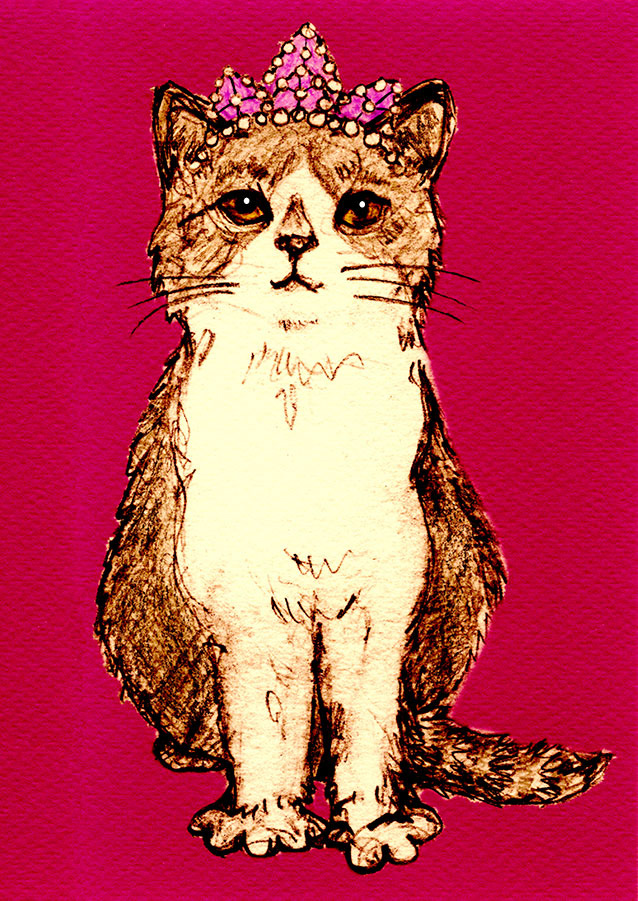 About the Artist:  Deborah Sacks completed a B.F.A from Rhode Island School of Design, an M.A. from Towson State University and an M.A.L.S. from Wesleyan University.  Her work derives from an interest in shape, color and design.  Her background as an illustration major at RISD has ever since led her to strive for storying telling and humor in her work.  An appreciation of graphic design shapes her style.  She is very influenced by vintage posters, advertising, illuminated manuscripts and especially the art of Will Barnett, Henri Matisse and pictures from beautifully illustrated books she read as a child.
Having much experience with diverse media and materials, Deborah came to concentrate primarily on printmaking.   Her work builds upon years of intaglio and relief printing from metal, wood and linoleum plates.  She combines original paintings, drawings, etchings and photographs within a digital print.  She prints on archival papers and further transform images with pastel or paint. The process is often extended by again digitally altering these images before a final printing.
Deborah divides her time between Avon, Connecticut and her second residence in Chelsea,Vermont.  She has retired from a long career teaching art in Connecticut public schools.  Deborah is a member of the Avon Arts Association, Canton Artists' Guild, West Hartford Art League, and Art League of New Britain.
Her award-winning prints have appeared in exhibitions in Connecticut (Five Points Gallery, Torrington; Gallery on the Green, Canton; New Britain Museum of American Art; West Hartford Art League; Center for Contemporary Printmaking, Norwalk; Wesleyan Potters, Middletown) as well as at the New Hampshire Institute of Art, Manchester, Studio Place Arts (Barre, VT), Artistree Gallery, (Pomfret, VT) and Artisans Hand (Montpelier, VT). Her design was recently chosen to be on The New England Public Media art mug for 2023.