Volunteer to make Summer-themed cards for senior citizens!
Thursday, May 27

-

Thursday, June 10
Volunteering opportunity!
The Avon Library and the Avon Youth Services Bureau will provide card making supplies for you to make cards for the senior citizens of Avon to bring them cheer and hope. We are partnering with the Avon Senior Citizen Center to safely distribute cards to local seniors.
The theme of this session of card making is SUMMER and sending cheerful messages. 
Please use your creativity and your words to spread some cheer for senior citizens. Send messages of support and encouragement.
Who can make cards? The volunteer card making program is open to children, teens, adults, and families.
Dates: 
Sign up is open between Thurs. 5/27-Sun. 6/13. Supplies are limited, sign up soon to choose your materials.
Bags will be available for pickup Thurs. 6/3-Mon. 6/14 (choose your pickup time from the contactless curbside pickup Superhero cart when you sign up!).
We ask all cards are returned Thurs. 7/1, 6:30 PM inside the front entrance of the Avon Free Public Library.
What do you have to do?:
1. Sign up to get a bag of card supplies.
What supplies can you choose from? We have limited supplies of:
Colored paper (yellow, orange, blue, green, white)
Assortment of shaped stickers (hearts, stars, flowers, butterflies).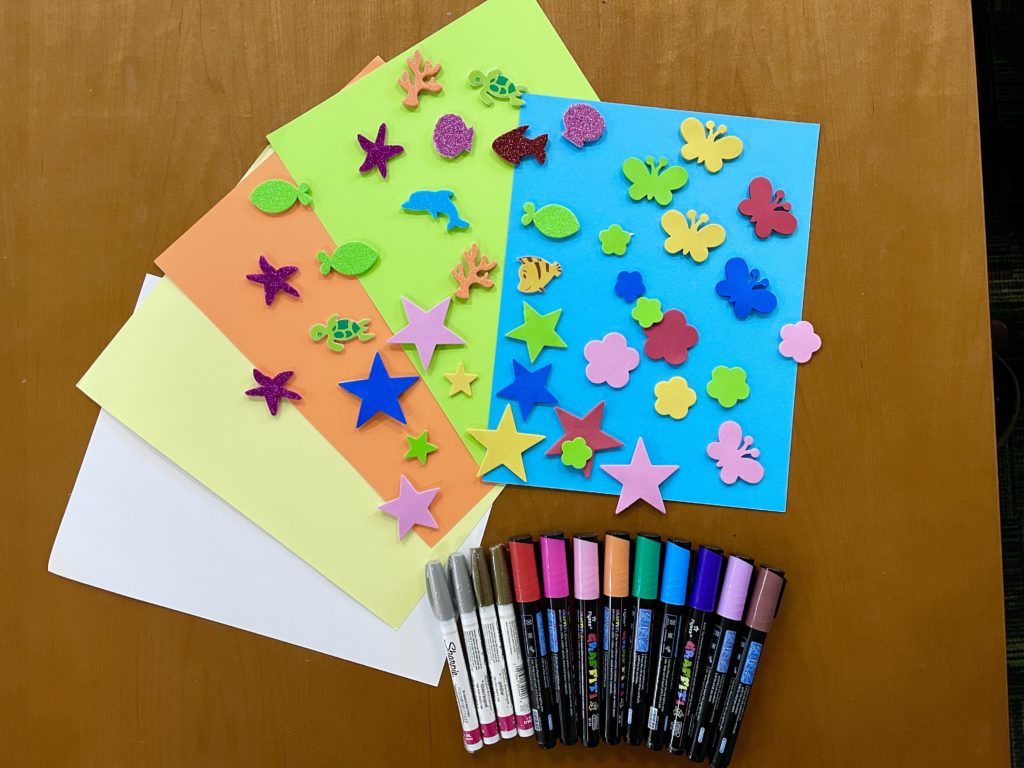 2. Pick up the bag via contactless curbside pickup Superhero cart at the time you selected (starts Thurs. 6/3, last day to pick up is Tues. 6/15.
3. Make cards, be creative, write cheerful messages! (We won't deliver the cards until after the Fourth of July, so no holiday cards please).
4. Drop the cards off in the collection boxes, inside the front entrance of the library building by 6:30 PM on Thurs. 7/1, 6:30pm.
Thank you for sharing your creativity and kindness to others!
Related Events